Welcome to Wheresville 
This is the info zone for Mark Miller's music, recording projects and audio production classes/workshops. Thanks for stopping by. Have a look around and feel free to contact me with any questions. I also produced & hosted a recurring radio show on CHARLOTTE INDIE RADIO from 2007 through 2013 that featured original music from artists in the Carolinas. Charlotte Indie Radio has closed its doors but all the Wheresville produced shows are still available as on demand podcasts at Wheresville Radio on the sidebar.
as a producer & engineer
 Mark has received Protools training from Grammy Award winning Chief Engineer/Producer Trevor Gibson of Circle Studios in Birmingham United Kingdom and Nat Chan of The Mix Box in Sydney Australia. Has also trained or worked in the recording studio with Michael Wagener (Kings X, Queen, Metallica, Janet Jackson, etc), Gary Pihl (Boston, Sammy Hagar Group) Norbert Putnam (Neil Young, Dan Fogelberg, Donovan) Prairie Prince (The Tubes, Todd Rundgren, George Harrison) ~ He has produced & engineered over 50 independent releases over the past 30 years for recording artists from as far away as London (Jessica Peach) & Tokyo (Celt & Cobra). He has also composed and produced music for radio, television and motion picture soundtracks, including music for the 1998 Independent Film "Redemption" that was screened at the 1999 Sundance Film Festival and the 1999 Los Angeles Independent Film Festival. Wheresville Sound is a hybrid Analog/Digital Project Studio that can provide professional results at a fraction of the cost charged by commercial recording studios.   Mark has worked on the live sound crew for The Steve Morse Band, Velvet Revolver, Alice in Chains, Sparta as well as many regional & local acts, from small clubs to The Lakewood Amphitheater in Atlanta to the Asheville Civic Center. We can also provide a sound system and recording services for your live event, email from the contact page for a FREE project specific quote to record and produce your next recording project.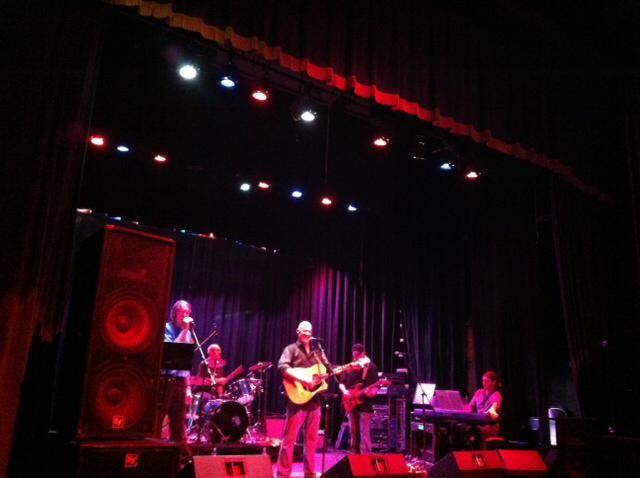 Terry Collins' Live Album was mixed on Aug. 11, 2015 - stay tuned - A dream come true to work with one of my favorite singers and one of the nicest guys I have ever known!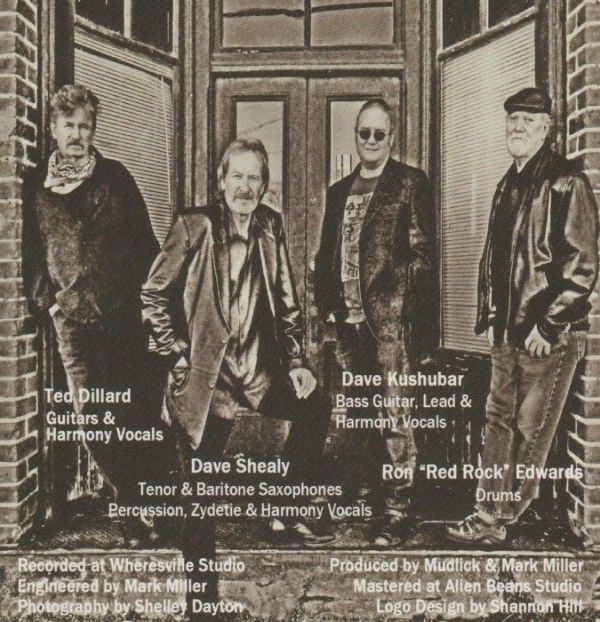 Mudlick has their new CD back from Ty at Alien Beans, Sounds GREAT - buy it at the link below
http://www.cdbaby.com/cd/mudlick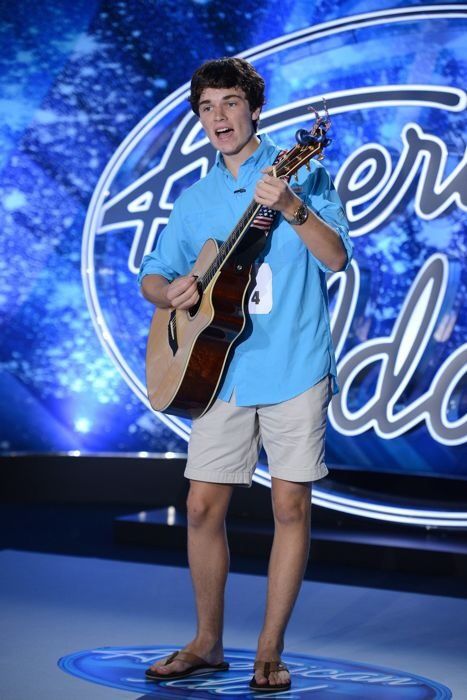 American Idol hopeful Greyson Turner interviewed by WSPA 7 TV at Wheresville during a session with his band, "Grey Ally"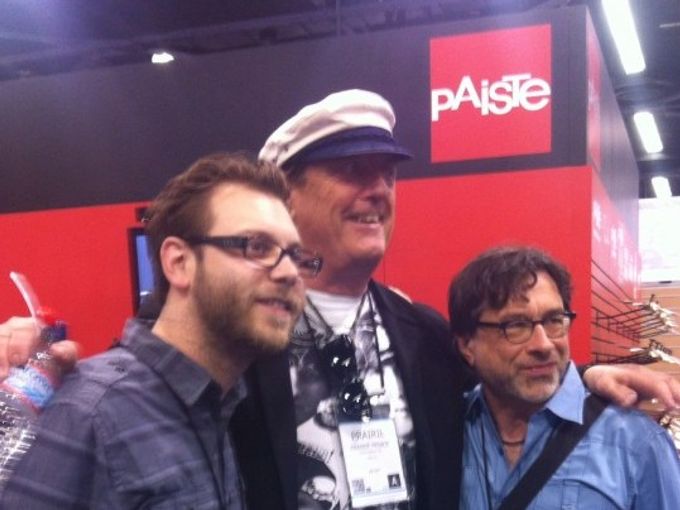 Prairie Prince Tracks at Wheresville - April 2014
Grammy nominated drumming legend Prairie Prince (The Tubes, Journey, Jefferson Starship, Todd Rundgren, XTC) stopped by the Wheresville Inn April 10th after his show with Todd Rundgren at The Handlebar in Greenville SC. The next morning Prairie proceeded to knock out all the drums on the second half of the "International Deal" album which we started about a year ago. The first four songs were completed and WAV files emailed to Prairie in San Francisco at historic Hyde Street Studios where Prairie added drums earlier this year. Amazing artist with tons of great stories including sessions with George Harrison at Apple Studios in London in the early 70's. Super nice guy that should really write a book. See the session slideshow here
----------------------------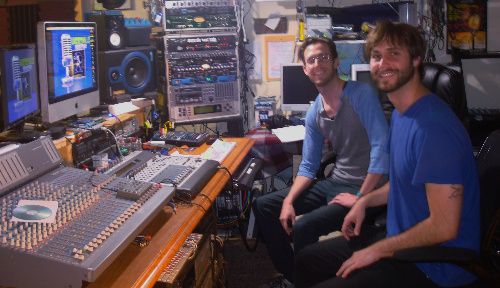 England in 1819 October 2013
completed their third critically acclaimed album at Wheresville Studio this past summer and are currently in the middle of a 50 city US Tour. Midway through they stopped at Wheresville and performed outside on the pool deck for around 70 guests, a large segment of their set can be heard as a podcast on the NEWS page! Check their schedule and go see them if you can! They are amazing!!
Mark with Todd Rundgren in Woodstock NY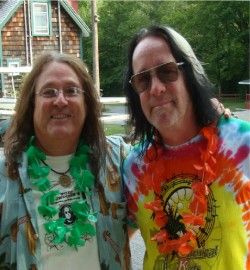 Wheresville Sound Studio Photos